Stonehenge
Pages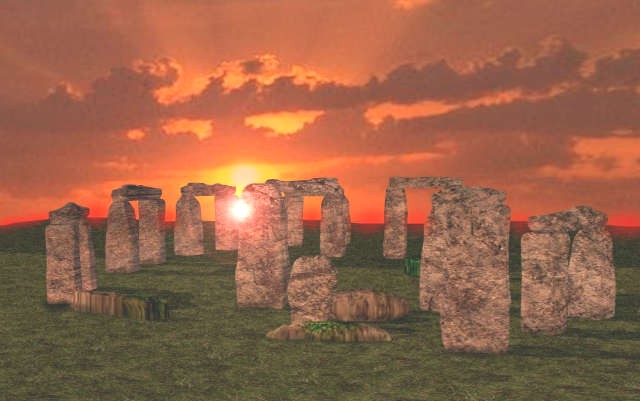 Stonehenge
The Third Phase
of Development
Circa 2600 -2400 BCE
Archaeological excavation has indicated that around 2600 BC, the builders abandoned timber in favour of stone, and dug two concentric arrays of holes (the Q and R Holes) in the centre of the site. These stone sockets are only partly known (hence on present evidence are sometimes described as forming 'crescents'); however, they could be the remains of a double ring. Again, there is little firm dating evidence for this phase. The holes held up to 80 standing stones (shown blue on the plan), only 43 of which can be traced today. The bluestones (some of which are made of dolerite, an igneous rock), were thought for much of the 20th century to have been transported by humans from the Preseli Hills, 160 miles away in modern-day Pembrokeshire in Wales. Another theory that has recently gained support, is that they were brought much nearer to the site as glacial erratics by the Irish Sea Glacier.[12] Other standing stones may well have been small sarsens, used later as lintels. The stones, which weighed about four tons, consisted mostly of spotted Ordovician dolerite but included examples of rhyolite, tuff and volcanic and calcareous ash; in total around 20 different rock types are represented. Each monolith measures around 6 ft 6 inches in height, between 3 - 5 ft wide and around 2 ft 6 inches thick. What was to become known as the Altar Stone, is almost certainly derived from either Carmarthenshire or the Brecon Beacons and may have stood as a single large monolith.
Plan of the central stone structure today. After Johnson 2008The north-eastern entrance was widened at this time, with the result that it precisely matched the direction of the midsummer sunrise and midwinter sunset of the period. This phase of the monument was abandoned unfinished, however; the small standing stones were apparently removed and the Q and R holes purposefully backfilled. Even so, the monument appears to have eclipsed the site at Avebury in importance towards the end of this phase.
A Tertiary sandstone, may also have been erected outside the north-eastern entrance during this period. It cannot be accurately dated and may have been installed at any time during phase 3. At first it was accompanied by a second stone, which is no longer visible. Two, or possibly three, large portal stones were set up just inside the north-eastern entrance, of which only one, the fallen Slaughter Stone 16 ft long, now remains. Other features, loosely dated to phase 3, include the four Station Stones, two of which stood atop mounds . The mounds are known as "barrows" although they do not contain burials. Stonehenge Avenue, a parallel pair of ditches and banks leading 2 miles to the River Avon, was also added. Two ditches similar to Heelstone Ditch circling the Heelstone (which was by then reduced to a single monolith) were later dug around the Station Stones.
30 enormous Oligocene-Miocene sarsen stones were brought to the site. They may have come from a quarry, around 25 miles north of Stonehenge on the Marlborough Downs, or they may have been collected from a "litter" of sarsens on the chalk downs, closer to hand. The stones were dressed and fashioned with mortise and tenon joints before 30 were erected as a 108 ft diameter circle of standing stones, with a ring of 30 lintel stones resting on top. The lintels were fitted to one another using another woodworking method, the tongue and groove joint. Each standing stone was around 13 ft high, 6 ft 11 in wide and weighed around 25 tons. Each had clearly been worked with the final visual effect in mind; the orthostats widen slightly towards the top in order that their perspective remains constant when viewed from the ground, while the lintel stones curve slightly to continue the circular appearance of the earlier monument. The inward-facing surfaces of the stones are smoother and more finely worked than the outer surfaces. The average thickness of the stones is 3 ft 7 in and the average distance between them is 1 metre 3 ft 3 in. A total of 74 stones would have been needed to complete the circle (59 stones) and the trilithon horseshoe (15 stones). Unless some of the sarsens have since been removed from the site, the ring appears to have been left incomplete. The lintel stones are each around 10 ft, 3 ft 3 in wide and 2 ft 7 in thick. The tops of the lintels are 16 ft above the ground.
Within this circle stood five trilithons of dressed sarsen stone arranged in a horseshoe shape 45 ft across with its open end facing north east. These huge stones, ten uprights and five lintels, weigh up to 50 tons each. They were linked using complex jointing. They are arranged symmetrically. The smallest pair of trilithons were around 20 ft tall, the next pair a little higher and the largest, single trilithon in the south west corner would have been 24 ft tall. Only one upright from the Great Trilithon still stands, of which 22 ft is visible and a further 7 ft 10 in is below ground.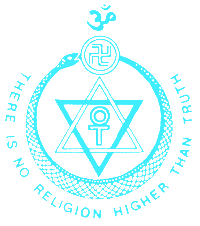 Find out more about
Theosophy with these links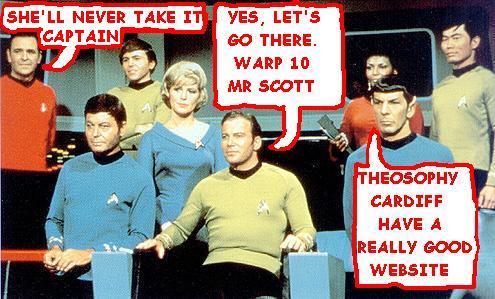 The Cardiff Theosophical Society Website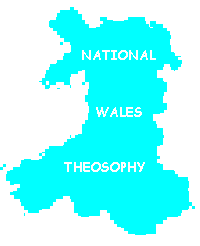 The National Wales Theosophy Website
If you run a Theosophy Group, please feel free
to use any of the material on this site
Theosophy Cardiff's Instant Guide
One liners and quick explanations
H P Blavatsky is usually the only
Theosophist that most people have ever
heard of. Let's put that right
The Voice of the Silence Website
An Independent Theosophical Republic
Links to Free Online Theosophy 
Study Resources; Courses, Writings, 
The main criteria for the inclusion of
links on this site is that they have some
relationship (however tenuous) to Theosophy
and are lightweight, amusing or entertaining.
Topics include Quantum Theory and Socks,
Dick Dastardly and Legendary Blues Singers.
A selection of articles on Reincarnation
Provided in response to the large 
number of enquiries we receive at 
Cardiff Theosophical Society on this subject
The Voice of the Silence Website
This is for everyone, you don't have to live
in Wales to make good use of this Website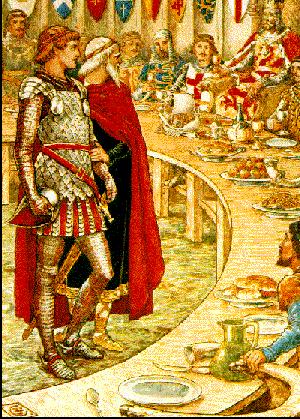 Theosophical Movement in Wales
High Drama & Worldwide Confusion
as Theosophy Cardiff Separates from the
Welsh Regional Association (formed 1993)
Theosophy Cardiff are in regular communication
with the Theosophical Society in Utah
No Aardvarks were harmed in the
The Spiritual Home of Urban Theosophy
The Earth Base for Evolutionary Theosophy
National Wales Centre for Theosophy
Blavatsky Wales Theosophy Group
______________________
_______________________
Theosophy Birmingham (England)
The Birmingham Annie Besant Lodge
Theosophy Cardiff has links with the
__________________
The Theosophy Cardiff
Glastonbury Pages
The Theosophy Cardiff Guide to
The Theosophy Cardiff Guide to
The Theosophy Cardiff Guide to
The Terraced Maze of Glastonbury Tor
Glastonbury and Joseph of Arimathea
The Grave of King Arthur & Guinevere
Views of Glastonbury High Street
The Theosophy Cardiff Guide to
__________________
Camberley, Surrey, England GU15 2LF
Concerns about the fate of the wildlife as
Tekels Park is to be Sold to a Developer
Concerns are raised about the fate of the 
wildlife as The Spiritual Retreat, 
Tekels Park in Camberley, Surrey, 
England is to be sold to a developer.
Tekels Park is a 50 acre woodland park, 
purchased for the Adyar Theosophical 
In addition to concern about the park, 
many are worried about the future 
of the Tekels Park Deer as they 
Confusion as the Theoversity moves out of 
Tekels Park to Southampton, Glastonbury & 
Chorley in Lancashire while the leadership claim
that the Theosophical Society will carry on using 
Tekels Park despite its sale to a developer
Anyone planning a "Spiritual" stay at the
Tekels Park Guest House should be aware of the sale.
Future of Tekels Park Badgers in Doubt
Party On! Tekels Park Theosophy NOT
Tekels Park & the Loch Ness Monster
A Satirical view of the sale of Tekels Park
in Camberley, Surrey to a developer
The Toff's Guide to the Sale of Tekels Park
What the men in top hats have to
say about the sale of Tekels Park
____________________
A B C D EFG H IJ KL M N OP QR S T UV WXYZ
Complete Theosophical Glossary in Plain Text Format
1.22MB
________________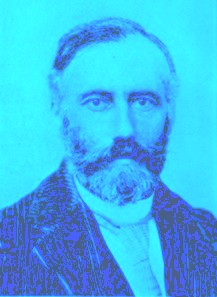 Preface    Theosophy and the Masters    General Principles
The Earth Chain    Body and Astral Body    Kama – Desire
Manas    Of Reincarnation    Reincarnation Continued
Karma    Kama Loka    Devachan    Cycles
Arguments Supporting Reincarnation
Differentiation Of Species Missing Links
Psychic Laws, Forces, and Phenomena
Psychic Phenomena and Spiritualism
Quick Explanations with Links to More Detailed Info
What is Theosophy ? Theosophy Defined (More Detail)
Three Fundamental Propositions  Key Concepts of Theosophy
Cosmogenesis  Anthropogenesis  Root Races  Karma
Ascended Masters  After Death States  Reincarnation
The Seven Principles of Man  Helena Petrovna Blavatsky
  Colonel Henry Steel Olcott William Quan Judge
The Start of the Theosophical Society
History of the Theosophical Society
Theosophical Society Presidents
History of the Theosophical Society in Wales
The Three Objectives of the Theosophical Society
Explanation of the Theosophical Society Emblem
Glossaries of Theosophical Terms
An Outstanding Introduction to Theosophy
By a student of Katherine Tingley
Elementary Theosophy Who is the Man?  Body and Soul   
Body, Soul and Spirit  Reincarnation  Karma
__________________________
An Outline of Theosophy
Charles Webster Leadbeater
Theosophy - What it is   How is it Known?
The Method of Observation   General Principles
The Three Great Truths   Advantage Gained from this Knowledge
The Deity   The Divine Scheme   The Constitution of Man
The True Man   Reincarnation   The Wider Outlook
Death   Man's Past and Future   Cause and Effect
Writings of Ernest Egerton Wood
Theosophy and the Number Seven
A selection of articles relating to the esoteric
significance of the Number 7 in Theosophy
Wales Theosophy Links Summary
Hey Look! Theosophy in Cardiff
Try these if you are looking for a
local Theosophy Group or Centre
UK Listing of Theosophical Groups
Tell us about your UK Theosophy Group
Theosophy Cardiff is a stand alone body within the Worldwide Theosophical Movement.
Within the British Isles, the Adyar Theosophical Society has Groups in;
Bangor*Basingstoke*Billericay*Birmingham*Blackburn*Bolton*Bournemouth
Bradford*Bristol*Camberley*Cardiff*Chester*Conwy*Coventry*Dundee*Edinburgh
Folkstone*Glasgow*Grimsby*Inverness*Isle of Man*Lancaster*Leeds*Leicester
Letchworth*London*Manchester*Merseyside*Middlesborough*Newcastle upon Tyne
North Devon*Northampton*Northern Ireland*Norwich*Nottingham
Perth*Republic of Ireland*Sidmouth*Southport*Sussex*Swansea*Torbay
Tunbridge Wells*Wallasey*Warrington*Wembley*Winchester*Worthing
Cardiff Theosophical Society in Wales
206 Newport Road, Cardiff, Wales, UK. CF24 -1DL
____________________
See how your group voted
Results & Voting Figures for the 
______________________
Your Own Theosophy Group Starts Here
A Guide to starting your own Theosophy Group
Link Exchange Web & Blog Directory of Top Sites Dmegs.com
SEO friendly web directory of top sites & blogs organized by topic
into categories and presented according to relevance of website.
http://www.findsitesnow.com<![if !vml]>
<![endif]>
AllWebScape Directory<![if !vml]>
<![endif]>
Human Edited Web Directory<![if !vml]>
<![endif]>
PPCBay Web Directory Network<![if !vml]>
<![endif]>
Maxxhits.com - FREE Search Engine Submission
Click here to submit your URL to over 8000 search engines,
directories and links pages Free. Boost your website's traffic fast!!!
Web Directory
SearchMonster.org - The Fastest Growing Web Directory.
Boost Your Website's Rankings and Traffic Now!
Search Engine Submission Service
_________________________________
Cardiff Theosophical Society in Wales
206 Newport Road, Cardiff, Wales, UK. CF24 -1DL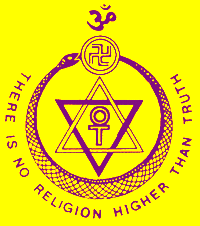 _____________________
The Founder of Modern Theosophy
______________________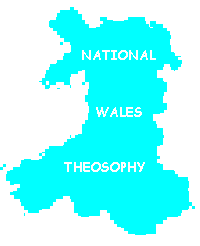 Cardiff, Wales, UK, CF24 – 1DL