Guide to
CARNAC
Breton:- Karnag
Ancient Standing Stones
Brittany, France
The Carnac Standing Stones are an exceptionally dense complex of megalithic sites around the French village of Carnac, in Brittany, France, consisting of alignments, dolmens, tumuli and single menhirs. The more than 3,000 prehistoric standing stones were hewn from local rock and erected by the pre-Celtic people of Brittany, Canrac has the largest number of standing stones of any megalithic site in the in the world.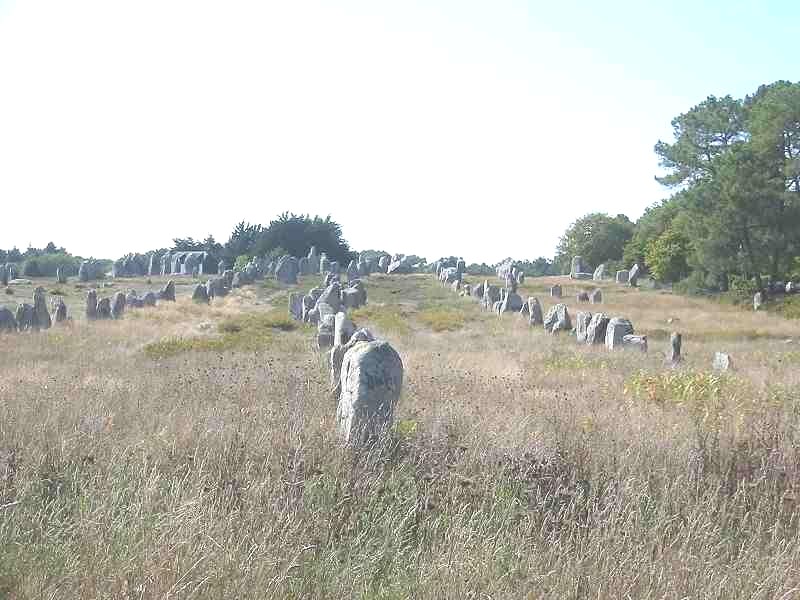 Most of the stones are within the Breton village of Carnac, but some to the east are within La Trinité-sur-Mer. The stones were erected at some stage during the Neolithic period, probably around 3300 BC, but some may date to as old as 4500 BC.
In recent centuries, many of the sites have been neglected, with reports of dolmens being used as sheep shelters, chicken sheds or even ovens.Even more commonly, stones have been removed to make way for roads, or as building materials.
Carnac, found on a narrow peninsula halfway between the medieval town Vannes and the seaside resort Quiberon, is split into two centres - Carnac-Ville and Carnac-Plage (the beachfront). In total there are five beaches, including la Grande Plage, and further to the east, Plage Men Dû and Beaumer.
Dolmens
There are several dolmens scattered around the area. These dolmens are generally considered to have been tombs, however the acidic soil of Brittany has eroded away the bones. They were constructed with several large stones supporting a "capstone", then buried under a mound of earth. In many cases, the mound is no longer present, sometimes due to archeological excavation, and only the large stones remain, in various states of ruin.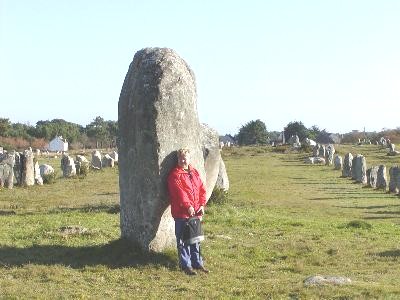 Tumuli

There are several tumuli, mounds of earth built up over a grave. In this area, they generally feature a passage leading to a central chamber which once held neolithic artefacts.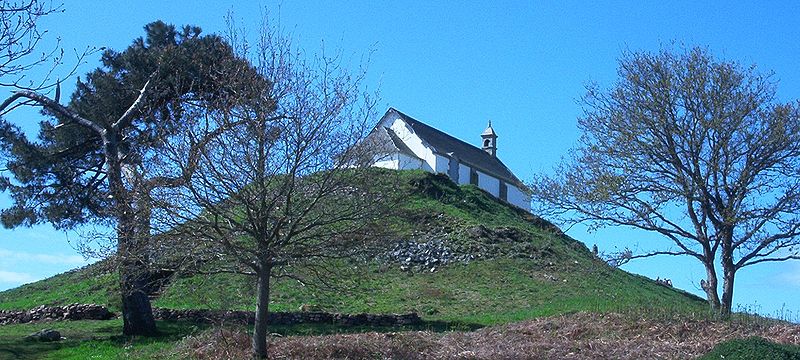 Tumulus of Saint-Michel
Tumulus of Saint-Michel

The Tumulus of Saint-Michel was constructed between 5000 BC and 3400 BC. At its base it is 125 by 60 m (410 by 200 ft), and is 12 m (39 ft) high. It required 35,000 cubic metres (46,000 cu yd) of stone and earth. Its function was the same as that of the pyramids of Egypt: a tomb for the members of the ruling class. It contained various funerary objects, such as 15 stone chests, pottery, jewellery, most of which are currently held by the Museum of Prehistory of Carnac. It was excavated in 1862 by René Galles with a series of vertical pits, digging down 8 m (26 ft). Le Rouzic also excavated it between 1900 and 1907 discovering the tomb and the stone chests.
<![if !supportLineBreakNewLine]>
<![endif]>
A chapel was built on top in 1663 but was rebuilt in 1813, before being destroyed in 1923. The current building is an identical reconstruction of the 1663 chapel, built in 1926.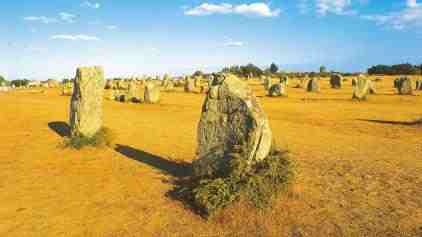 Stone Rows
There are three major groups of stone rows — Ménec, Kermario and Kerlescan — which may have once formed a single group, but have been split up as stones were removed for other purposes
The Le Menec Alignment runs 1200 metres diagonally southwest to northeast. Consists of 12 rows of approximately 1100 megaliths. The largest is three metres high.
The Kermario Alignment runs one kilometre long in a southwest to northeast diagonal aspect. It contains seven full rows and three partial lines with more than 1000 megaliths.
The Kerlescan Alignment is much shorter at only 355 metres long but running in the same direction. Consists of 13 rows of more than 300 megaliths. Has a stone circle at its west end where the stones are much larger and a 90-metre diameter circle of menhirs north of the rows.
The Le Petit Menac. If it were not for the need to build a lighthouse at Belle-Ile there would remain more than 250 megaliths on this site. The location has been pillaged and neglected but evidence of three curved rows more than 300 metres long can still be seen.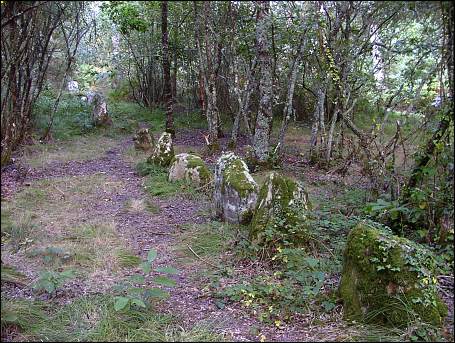 Purpose
The Carnac megaliths are built in long straight lines, some over a kilometre long and containing hundreds of menhirs per row. There is great uncertainty about the purpose of their construction. Some suggest that they are mega calendars designed to assist ancient farmers in planting and harvesting. Others propose that the builders were early astronomers and that Carnac is a huge galactic observatory to study the sun, moon, planets and stars possibly with a religious significance. This theory is helped by the discovery that many of the dolmen and menhirs mark the extreme positions of the moon's orbit.

CARNAC
Brittany, France
_________________
Stonehenge, Wiltshire, England
__________________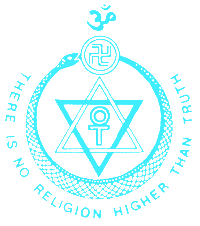 Find out more about
Theosophy with these links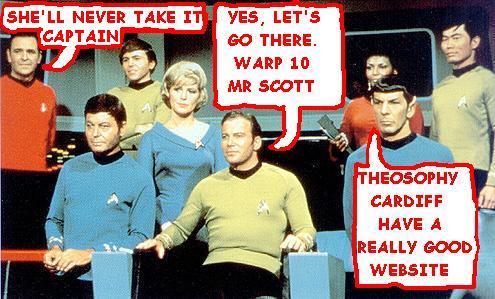 The Cardiff Theosophical Society Website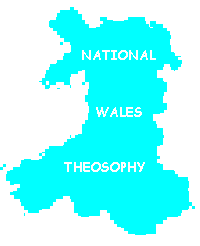 The National Wales Theosophy Website
If you run a Theosophy Group, please feel free
to use any of the material on this site
Theosophy Cardiff's Instant Guide
One liners and quick explanations
H P Blavatsky is usually the only
Theosophist that most people have ever
heard of. Let's put that right
The Voice of the Silence Website
An Independent Theosophical Republic
Links to Free Online Theosophy 
Study Resources; Courses, Writings, 
The main criteria for the inclusion of
links on this site is that they have some
relationship (however tenuous) to Theosophy
and are lightweight, amusing or entertaining.
Topics include Quantum Theory and Socks,
Dick Dastardly and Legendary Blues Singers.
A selection of articles on Reincarnation
Provided in response to the large 
number of enquiries we receive at 
Cardiff Theosophical Society on this subject
The Voice of the Silence Website
This is for everyone, you don't have to live
in Wales to make good use of this Website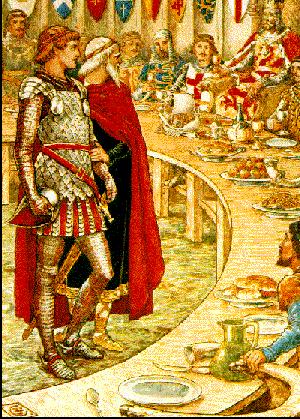 Theosophical Movement in Wales
High Drama & Worldwide Confusion
as Theosophy Cardiff Separates from the
Welsh Regional Association (formed 1993)
Theosophy Cardiff are in regular communication
with the Theosophical Society in Utah
No Aardvarks were harmed in the
The Spiritual Home of Urban Theosophy
The Earth Base for Evolutionary Theosophy
National Wales Centre for Theosophy
Blavatsky Wales Theosophy Group
______________________
_______________________
Theosophy Birmingham (England)
The Birmingham Annie Besant Lodge
Theosophy Cardiff has links with the
__________________
The Theosophy Cardiff
Glastonbury Pages
The Theosophy Cardiff Guide to
The Theosophy Cardiff Guide to
The Theosophy Cardiff Guide to
The Terraced Maze of Glastonbury Tor
Glastonbury and Joseph of Arimathea
The Grave of King Arthur & Guinevere
Views of Glastonbury High Street
The Theosophy Cardiff Guide to
__________________
Camberley, Surrey, England GU15 2LF
Concerns about the fate of the wildlife as
Tekels Park is to be Sold to a Developer
Concerns are raised about the fate of the 
wildlife as The Spiritual Retreat, 
Tekels Park in Camberley, Surrey, 
England is to be sold to a developer.
Tekels Park is a 50 acre woodland park, 
purchased for the Adyar Theosophical 
In addition to concern about the park, 
many are worried about the future 
of the Tekels Park Deer as they 
Confusion as the Theoversity moves out of 
Tekels Park to Southampton, Glastonbury & 
Chorley in Lancashire while the leadership claim
that the Theosophical Society will carry on using 
Tekels Park despite its sale to a developer
Anyone planning a "Spiritual" stay at the
Tekels Park Guest House should be aware of the sale.
Future of Tekels Park Badgers in Doubt
Party On! Tekels Park Theosophy NOT
Tekels Park & the Loch Ness Monster
A Satirical view of the sale of Tekels Park
in Camberley, Surrey to a developer
The Toff's Guide to the Sale of Tekels Park
What the men in top hats have to
say about the sale of Tekels Park
____________________
A B C D EFG H IJ KL M N OP QR S T UV WXYZ
Complete Theosophical Glossary in Plain Text Format
1.22MB
________________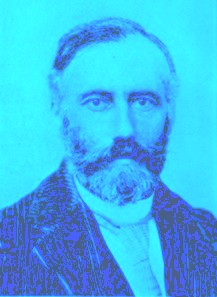 Preface    Theosophy and the Masters    General Principles
The Earth Chain    Body and Astral Body    Kama – Desire
Manas    Of Reincarnation    Reincarnation Continued
Karma    Kama Loka    Devachan    Cycles
Arguments Supporting Reincarnation
Differentiation Of Species Missing Links
Psychic Laws, Forces, and Phenomena
Psychic Phenomena and Spiritualism
Quick Explanations with Links to More Detailed Info
What is Theosophy ? Theosophy Defined (More Detail)
Three Fundamental Propositions  Key Concepts of Theosophy
Cosmogenesis  Anthropogenesis  Root Races  Karma
Ascended Masters  After Death States  Reincarnation
The Seven Principles of Man  Helena Petrovna Blavatsky
  Colonel Henry Steel Olcott William Quan Judge
The Start of the Theosophical Society
History of the Theosophical Society
Theosophical Society Presidents
History of the Theosophical Society in Wales
The Three Objectives of the Theosophical Society
Explanation of the Theosophical Society Emblem
Glossaries of Theosophical Terms
An Outstanding Introduction to Theosophy
By a student of Katherine Tingley
Elementary Theosophy Who is the Man?  Body and Soul   
Body, Soul and Spirit  Reincarnation  Karma
__________________________
An Outline of Theosophy
Charles Webster Leadbeater
Theosophy - What it is   How is it Known?
The Method of Observation   General Principles
The Three Great Truths   Advantage Gained from this Knowledge
The Deity   The Divine Scheme   The Constitution of Man
The True Man   Reincarnation   The Wider Outlook
Death   Man's Past and Future   Cause and Effect
______________________________
Try these if you are looking for a local
Theosophy Group or Centre
UK Listing of Theosophical Groups
Tell us about your UK Theosophy Group
___________________________
Link Exchange Web & Blog Directory of Top Sites Dmegs.com
SEO friendly web directory of top sites & blogs organized by topic
into categories and presented according to relevance of website.
Web Directory - Add Link - Submit Article - Online Store - Forum